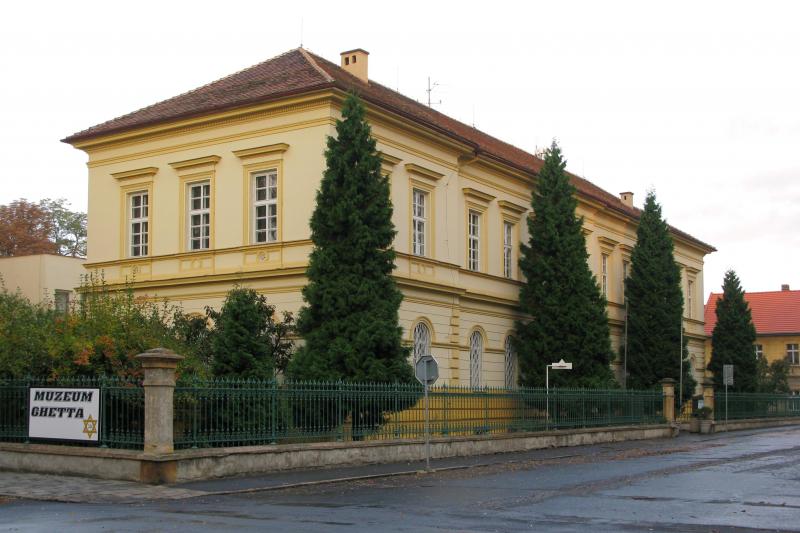 Terezin Concentration Camp
Táto prehliadka Terezín (Theresienstadt), mimo Prahu ponúka návštevu na mieste neslávne známeho koncentračného tábora prevádzkovaného nacistami počas okupácie za 2. svetovej vojny.

Terezín (Theresienstadt), je miestom veľkého utrpenia pre viac ako 150 tisíc väzňov v priebehu 2. svetovej vojny viac ako 35.000 Židov prišlo o život v gete Terezín (Theresienstadt), v priebehu 5 rokov 2. svetovej vojny.

Táto prehliadka zahŕňa návštevu Pamätníka národného mučeníctvo Malej pevnosti a Múzea geta.

Dôležité informácie:
-Tento Prehliadka začína každý deň o 13:00
-duration: 5 hodín.
-Child Vek: 1-9 roky starý.
-Tento Turné autobusom a pešo, a preto odporúčame vhodnú obuv a oblečenie do každého počasia.
-The Tour bude riadiť osobne v angličtine, španielčine, francúzštine, taliančine alebo nemčine.
-The Sprievodca bude k dispozícii iba v Terezíne (Theresienstadt), a to na ceste autobusom do az Terezína (Terezín)!
Nie jedla alebo nápoja je vč. v cene.
Nie skryté poplatky alebo náklady, ak si rezervujete prehliadku Terezín Koncentračný tábor tu.
What's not included?
- Food and beverages.
- Visit of the crematorium in Terezin is optional and is not included. Please note that the crematorium is closed on Saturdays.
Book now
Fantastic:
4.1
– 8

reviews
What's included?
- Visit to the Memorial of National Martyrdom, the Small Fortress, and the Museum of Ghetto.
- A guide.
Smery
Terezin Concentration Camp
Address
Gray Line/Bohemia Departure Booth Národní Trida 38 110 00 Prague
English helpdesk

+44 20 3870 3444
Need help with your booking? We will gladly answer your questions.